Approval
Organizer will approve registrants
Age Limit
12 and up
Description

Rock it out in the ReStore from 9am - 5pm  Monday- Saturday

The address of the ReStore is 411 S Wahsatch – that is the corner of Wahsatch and Costilla. Alisia and Linda are your contact persons at the ReStore 

Participate in a variety of ways!

Social
Website Facebook
Requirements

Please note: to volunteer you must wear long pants and closed toed shoes. We will provide safety equipment, if want to bring your own gloves you can.

Perks
the satisfaction of knowing that you are helping keep goods we recycle and sell out off landfills and all the proceeds go to help families gain strength, stability and self-reliance through affordable home ownership.
Parking Details
The address of the ReStore is 411 S Wahsatch – that is the corner of Wahsatch and Costilla. Alisia and Linda are your contact persons at the ReStore free parking is available on site
GivePulse

1,469 Positions Filled

|

875 Impacts

|

3,539 Hours
×
Register for "ReStore Volunteer Awesomeness!"
* This event can have at most 50 people per each time slot. If your time selction overlaps a period of time with that many registrants already your registration will fail.
Location:
please meet inside the front entrance by the sign in computer and Ask for Alisia or Linda or locate your group leader,
411 South Wahsatch,
Colorado Springs, CO 80903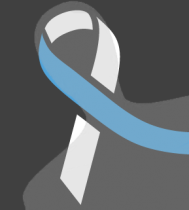 Shawnmarie Scheel wrote on January 20th, 2018
How in the world do you register for an event? I have to be registered before morning and i hope I have all the prerequisites complete.

Edwin Montgomery wrote on December 8th, 2017
Hi, My name is Ed Montgomery, Past President of Garden of the Gods Rotary Club. We would like to volunteer to work at the ReStore on Saturday, January 27th, 2018 from 9:00 am to 12:00 noon. We would supply five or six workers. We have volunteered with you in the past so we are fairly familiar with your operation. My email address is "edmontusaf@gmail.com"and my phone is 719-488-2751.